GENERAL MEETING
NOVEMBER 21th, 2017 TUESDAY
15:30 PM Doors open at 15:00PM
7980 RIVER ROAD, RICHMOND, BC
November 5, 2017
AGENDA ITEMS
Financial Report
Chief and District Reports
Notice of Motion: The Executive Board of Local Lodge 16 would like to host a Holiday Event with food and beverages for the membership. Costs are not to exceed 3,000$.
General Meeting on NOVEMBER 21TH, 2017.
Dear Brothers and Sisters,
The General Meeting is open to all bargaining units and the members of Local Lodge 16. It is encouraged for all members to attend and participate. Please note that the quorum requirement, as per ARTICLE D SECTION 3 of the IAMAW Constitution, is set at 20 members.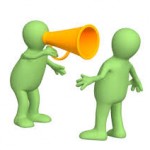 Join us on November 21th 2017 for Coffee and Doughnuts.
In solidarity,
Daniel Zamorano
Recording Secretary IAM & AW
<![if !IE]><![endif]>
Posted in
Uncategorized
Comments Off

on SECURE AVIATION TRANSPORT LOCAL LODGE 16 – GENERAL MEETING