Canada Applauds Newsletter, Website and Social Media Award-Winners 2020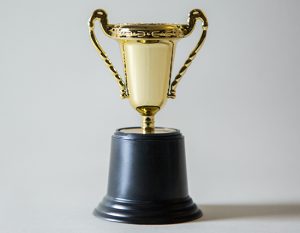 The IAM Communications department annually presents awards to those Districts and Locals that have excelled in their efforts to keep IAM members informed. Unfortunately, with the cancellation of the IAM Grand Lodge Convention this past year, these presentations, like so many others, were forced into a virtual sphere.
Canadian members are rightfully very proud to recognize the efforts of the winners representing the Canadian Territory.
"As many of you know, I spent over a decade as the Communicator and Newsletter Editor within my own District Lodge in Vancouver, so to see Canada so well-represented in these awards is a great recognition for our Canadian Territory. You make all Canadian IAM members proud!" said Stan Pickthall, IAM Canadian General Vice-President. "Despite the pandemic that has affected what we do in so many ways, you have made sure your members were well-informed. We thank you for it from the bottom of our hearts."
Fred Labelle, President, IAM Local 869
"As president of LL869, I am honoured to receive these 2 awards. I am fortunate to have an incredible team working around the clock in keeping these means of communication to our members up-to date on a regular basis.  Hrvoje and Benoit learned to utilise today's technology and social media platforms in order to reach out to as many members as possible and this year, with the Covid-19 situation, it has proven itself even more useful. I am very proud of our entire team for what we accomplish as a whole. Let's stay MORE UNITED THAN EVER"
Fred Hospes, President and Directing General Chairperson, IAM District 140
"Transportation District 140 is honoured to have received this award. Issuing communications in French and English in a timely manner can be challenging. Brother John Vincent has been very diligent ensuring that our communications are posted and circulated through multiple social media forms in both official languages."
Rick Singh, President, IAM Local Lodge 16
We have a large membership which covers the Vancouver airport 24 hours a day. Communications doesn't work only for only one eight-hour shift. Our local needs constant and consistent communications so we can talk to all of our members. Jon Vincent works hard at getting information out to them and we are all deeply appreciative.
Pierre Grenier, Directing Business Representative, IAM District 11
Communications is crucial for small teams and for large teams. It's especially important when we have a membership scattered across cities or across the province. In this pandemic, Local 869 made sure the membership was connected and aware of everything going on especially since they continue to be in negotiations with the employer. We are proud of their work and proud they are part of our District.
See this link to the awards, and a summary of the Canadian winners:
https://contest.goiam.org/newsletter-website/2019-newsletter-and-website-awards/
SOCIAL MEDIA – District Lodge 140
Second Place: District Lodge 140 – Twitter.com/140District
Editor: John Vincent
Taking advantage of multiple media to get the message out. Highlights critical issues both in French and English.
SOCIAL MEDIA – Local Lodge 869
Third Place: Local Lodge 869 – Twitter.com/aimta869  Facebook.com/aimta869
Editor: Hrvoje Golek
Uses all tools to reach members and has a distinct presence. Bi-lingual.
WEBSITE – BEST LAYOUT AND DESIGN – Local Lodge 869
Third Place: Local Lodge 869 – aimta869.ca
Editor: Benoit Blanchette
Great navigation, easy-to-tackle layout, and bi-lingual.
WEBSITE – GENERAL EXCELLENCE – Local Lodge 16
Honorable Mention 1: Local Lodge 16 – iamaw16.ca
Editor: John Vincent
A great overall site that delivers information quickly.