NEGOTIATIONS UPDATE – DECEMBER 17, 2018

Dear Members:

The Company will not meet on December 17 & 18, 2018, as proposed by your Negotiations Committee.

Pending confirmation from Federal Mediation and Conciliation Services, your Negotiations Committee has agreed to meet on the following dates, January 7 – 9, 21 – 23, 31 and February  1, 2019, without conditions.

The Company's application for an Essential Services hearing has, to date, been held in abeyance. The Canada Industrial Relations Board (CIRB) has scheduled a conference call for Tuesday, December 18, 2018 to discuss the next steps concerning the Company's application for an Essential Service declaration.

A Strike Vote for the Penticton Bargaining Unit will be held on Thursday, January 17, 2019 with Strike Votes following for the Victoria and Kelowna Bargaining Unit(s) on Friday, January 18, 2019. The Strike Vote for all of the remaining Bargaining Units in the Pacific Region will be held between January 28 – 30, 2019. Details pertaining to the voting location, information sessions and polling hours for each Bargaining Unit will be communicated shortly.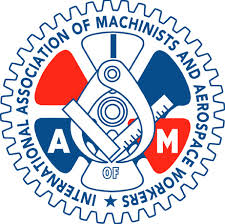 The continued support and solidarity demonstrated by the Membership is inspiring. Your Negotiations Committee thanks you for this and commends you for your continued professionalism in preserving the safety and security of the public. We continue to consult with our legal counsel regarding our options to resolve this situation and hope to provide you with a fair agreement.

Thank you for your patience and support. Remember to always work safe.

In Solidarity,
Tania Canniff, General Chairperson Todd Haverstock, General Chairperson
Transportation District 140, IAMAW Transportation District 140, IAMAW

<![if !IE]><![endif]>