Minimum Monthly Dues
Brothers and Sisters,
As per Transportation District 140 bylaws Article 14.11(b), the minimum dues will be increasing January 01, 2019 based on the CPI increases. The 2019 minimum dues rate will be set at fifty three dollars and twenty-seven cents ($53.27).
The Grand Lodge monthly per capita is increasing to thirty five dollars and fifteen cents ($35.15) and the District Lodge 140 monthly per capita will increase to seventeen dollars and thirty cents ($17.30).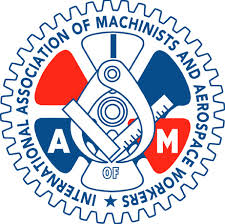 The Local Lodge minimum monthly dues rate is established as follows:
2019 Grand Lodge monthly per capita $35.15
2019 DL 140 monthly per capita                   $17.30
2019 Average Affiliation fees                        $ 0.82
2019 Minimum Monthly Dues          $53.27
In Solidarity,
Neil Chia
Secretary Treasurer
I.A.M. & A.W.
Local Lodge 16
<![if !IE]><![endif]>