NEGOTIATIONS UPDATE – NOVEMBER 29, 2018
Dear Brothers and Sisters:

Further to our bulletin of November 6, 2018, the parties reconvened in Mediation on November 15 & 16, 2018 and again November 21 – 23, 2018. Your Negotiations Committee presented the Company with a comprehensive proposal, detailing your bargaining priorities. The Company's comprehensive offer continues to include several significant concessionary elements that are unacceptable.

We had hoped this week to provide you with a tentative agreement that recognizes your contributions and rewards your hard work and commitment, regrettably we were unable to reach a tentative agreement that would satisfy the Membership. Additional mediation dates were proposed by the Union for December 2018, however the Company is not available.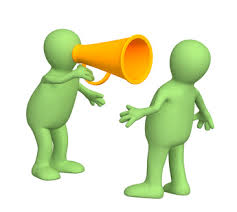 Your Negotiations Committee has been and continues to fight to improve upon and protect provisions of the Collective Agreement that are of critical importance to our Members, including but not limited to scheduling provisions, shift trades/pick-ups/give-aways, overtime provisions compensation, wages and benefits. However, we cannot do this on our own and are asking for your support and solidarity at this time.

After thoughtful deliberation and forty-four (44) days of bargaining and mediation, without resolve, your Negotiations Committee has decided to seek the support of the Membership with a Strike Vote, starting with the Vancouver Bargaining Unit.

A Strike Vote for the Vancouver Bargaining Unit will be held on Tuesday, December 4, 2018 and will continue on Friday, December 7, 2018, between the hours of 08:30 – 20:30 each day in the Local Lodge 16 offices, located on the 4th Floor, Room B4212, Domestic Terminal Building.

Members must attend in person, on their own time, during breaks, before/after shift and on rest days.

Please ensure that you bring with you picture identification with you to vote.

Representatives of the Negotiations Committee will be present to answer any questions you may have regarding the status and process of Collective Bargaining.

Thank you for your patience and support. Remember to always work safe.

In Solidarity,

Tania Canniff, General Chairperson Todd Haverstock, General Chairperson
Transportation District 140, IAMAW Transportation District 140, IAMAW

<![if !IE]><![endif]>