YVR NEGOTIATIONS UPDATE
2018-11-09
Dear Brother and Sisters,
The Negotiations Committee was at the Conciliators office with Swissport Handling Inc., on November 6,7,8,9 2018 to discuss non- monetary issues. After several rounds of mediation, the employer has agreed to key issues affecting Swissport workers. The company has replaced Louis Phillip Charland with Kim Thorne as Head negotiator.
We have mutually agreed to many key articles proposed by the membership regarding job security and other important language issues.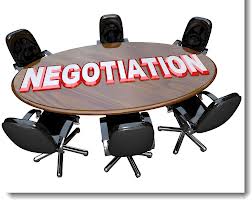 The parities are scheduled to meet again and November 13,15,16, 2018 We will continue to keep you updated of any developments in the process.
Thank you for your patience and support as we continue to negotiate a fair and acceptable collective agreement. Remember to always work safe.
In Solidarity,
Negotiations Committee
<![if !IE]><![endif]>