PERSONAL CONTACT INFORMATION AND ADDRESS
Brothers and Sisters,
This bulletin is a reminder that all members of the IAMAW Multi-Employer Pension Plan (Canada) (MEPP) should always ensure that their contact information and mailing address is up to date and current with the plan administrator.
All registered pension plans in Canada have a legal obligation to regularly provide plan members with certain information concerning the pension plan and their individual benefits. In order to fulfill this obligation, the MEPP administrator requires correct contact information for all plan members.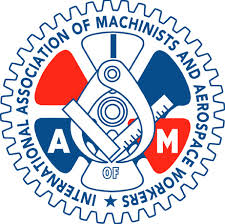 Section 2.10 of the MEPP text stipulates that members' accumulated benefits remain in the plan until the expiration of a twenty-four (24) month non-contributory period. This means that former employees of all participating employers will remain members of the MEPP and their pension benefit will remain in the MEPP investment fund for a period of two (2) years since the last contribution was made to the MEPP on their behalf.
It is vitally important that former members keep their contact information up to date so that the MEPP administrator can arrange for the transfer or payment of their pension benefit upon the expiration of the 24 month non-contributory period.
Members can contact the MEPP administrator via the CONTACT link on the homepage of the MEPP website homepage at http://www.iammepp.ca/ or via email at admin@iammepp.ca
In Solidarity,
Christopher Hiscock
Chairman,
IAMAW Pension Committee
<![if !IE]><![endif]>
COORDONNÉES PERSONNELLES ET ADRESSE
Chères Consoeurs, Chers Confrères,
Le présent bulletin vise à rappeler à tous les membres du Plan de pension multi-employeurs (PPME) de l'AIMTA Canada l'importance de toujours veiller à ce que l'administrateur du plan ait leurs coordonnées et leur adresse postale à jour.
Tous les régimes de retraite agréés au Canada ont l'obligation légale de fournir à intervalles réguliers à leurs membres certains renseignements concernant le régime de retraite et leurs prestations individuelles. Afin de pouvoir s'acquitter de cette obligation, l'administrateur du PPME doit disposer des coordonnées à jour de tous les membres du plan.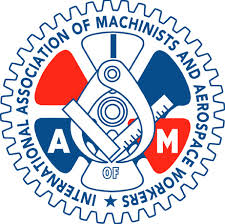 L'article 2.10 du texte du PPME stipule que les prestations accumulées des membres demeurent dans le régime jusqu'à l'expiration d'une période non contributive de vingt-quatre (24) mois. Ainsi, les anciens employés de tous les employeurs participants demeureront membres du PPME et leurs prestations de retraite demeureront dans le fonds d'investissement du PPME pendant une période de deux (2) ans après la dernière contribution faite en leur nom au PPME.
Il est tout aussi important que les anciens membres tiennent leurs coordonnées à jour avec l'administrateur du PPME afin que ce dernier puisse prendre les arrangements nécessaires pour le transfert ou le paiement de leurs prestations de retraite à l'expiration de la période non contributive de 24 mois.
Les membres peuvent communiquer avec l'administrateur du PPME en cliquant sur le lien CONTACT sur la page d'accueil du site Web du PPME – http://www.iammepp.ca/ – ou encore par courriel à l'adresse admin@iammepp.ca
En toute solidarité,
Christopher Hiscock
Président
Comité de retraite AIMTA
<![if !IE]><![endif]>