TENTATIVE AGREEMENT – JULY 4, 2018
Dear Brothers and Sisters:
We are pleased to advise the Membership that a Tentative Agreement was reached between the IAMAW and Securiguard Services Ltd., on July 3, 2018, for all of the IAMAW in the Airside Escort Bargaining Unit in Vancouver, which the Bargaining Committee is recommending for ratification.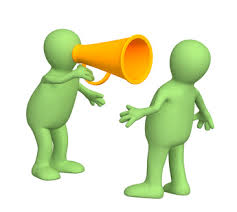 Highlights of the Memorandum of Agreement include:
Three (3) Year Term – Expiring June 30, 2021
General Wages Increases as follows:
• 3.00% Effective July 1, 2018
• 3.00% Effective July 1, 2019
• 3.00% Effective July 1, 2020
Wage Progression reduced for Static and Gate Certification
Improved Representational and Grievance Processes
Improved Break Relief Coverage Ratios
Enhanced Break Entitlement
Increased Shift Preparation Premiums
Enhanced Scheduling Provisions
Introduction of a Trainer Premium
Introduction of Allowance for Protective Footwear
Increased Overnight Shift Premium to $1.50 per hour
A comprehensive ratification package will be available later this week from your Negotiations Committee Representatives for Membership review prior to ratification.
The ratification vote will be held on Monday, July 30, 2018. The voting location, hours and information session times will be communicated shortly. Representatives from your Negotiations Committee will be present to answer your questions.
We want to thank the Membership for their support and patience during this process.
Together, standing strong as one Union and speaking with one loud voice, we can improve our standard of living.
In Solidarity,
Tania Canniff, General Chairperson
Transportation District 140, IAMAW
<![if !IE]><![endif]>