IAM PHOTOGRAPHY CONTEST 2018
Dear Brothers and Sisters,
The IAM is having a Photography Contest open to all members in good standing. Winning entries will win cash prizes and be featured in the 2019 IAM Calendar. Entries should catch IAM members at work in un-posed photos. The photos may be in film or digital format. Complete contest entry packages are available at the Level 4 YVR Local Lodge 16 Office or at https://www.goiam.org/departments/headquarters/communications/photo-contest/
The Deadline to submit photos will be June. 1st, 2018.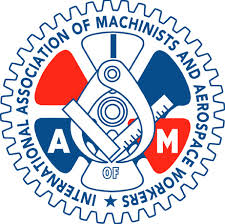 Good luck to all.
In solidarity,
Daniel Zamorano Recording Secretary
Local Lodge 16 IAM & AW
<![if !IE]><![endif]>