DISTRICT LODGE 140
20TH ANNUAL CONVENTION – HALIFAX
OCTOBER 23 & 24, 2018
_________________________________
Dear Brothers and Sisters:
Please be advised that Transportation District 140 will hold its 20th Annual Convention during the month of October 2018, in Halifax, Nova Scotia, Canada. The dates and location are the following,
Dates:
Tuesday, October 23, 2018 and Wednesday, October 24, 2018.
Travel days will be Monday, October 22, 2018 and Thursday, October 25, 2018.
Place: The Delta Halifax
1990 Barrington Street
Halifax, Nova Scotia, Canada
B3J 1P2
Telephone: 902-425-4700
www.deltahalifax.com
The purpose of this Bulletin is to remind the Local Lodges of the dates for nomination and election of Delegates, as set out in DL140 Bylaws.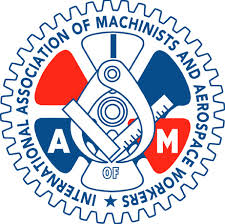 Article IV – Conventions of District Lodge 140 Bylaws states:
4.03 Local Lodges under the jurisdiction of the District will call for Delegate nominations in February 2018 and elections in April 2018.
4.04 Elected Local Lodge Delegates shall have their credentials submitted to the District Secretary-Treasurer by the Local Lodge on or before July 31, 2018.
Please ensure that your Local complies with the process and dates stated above.
I encourage all Locals to participate in the democratic operation of this District and send Delegates to this Convention. Feel free to contact the undersigned should you require any further information.
In Solidarity,
Alfredo Acrobati
Secretary-Treasurer
Transportation District 140, IAMAW
<![if !IE]><![endif]>
À TOUTES LES SECTIONS LOCALES DU DISTRICT 140
20ieme CONGRÈS ANNUEL – HALIFAX, NS
23 ET 24 OCTOBRE 2018
__________________________________
Chers confrères,
Chères consoeurs,
Nous vous informons par la présente que le district des transports 140 tiendra son 20ieme congrès annuel en octobre 2018 dans la région de Halifax, Nouvelle Ecosse.
Date :
Mardi le 23 octobre 2018 et mercredi le 24 octobre 2018.
Journée de voyage : lundi le 22 octobre 2018 et jeudi le 25 octobre, 2018.
Endroit: The Delta Halifax
1990 Barrington Street
Halifax, NS, Canada
B3J 1P2
Téléphone: 902-425-6700
www.deltahalifax.com
Ce bulletin, a pour but de rappeler aux sections locales les dates de mise en candidature et d'élection des délégués, tel que précisé dans les articles suivants des règlements du district 140.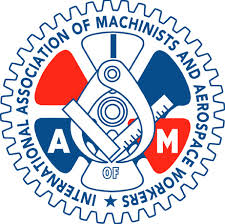 Article IV – Congrès :
4.03 Les sections locales relevant de la compétence du district sollicitent les mises en candidature des délégués en février 2018 et tiennent leurs élections en avril 2018.
4.04 Les sections locales représentant les délégués de section locale élus soumettent les lettres de créance desdits délégués au secrétaire-trésorier du district le ou avant le 31 juillet 2018.
Nous vous communiquerons les dates du congrès et vous transmettrons de l'information sur l'hôtel choisi aussitôt qu'ils auront été confirmés.
J'encourage toutes les sections locales à participer à ce processus démocratique et à envoyer des délégués au congrès. N'hésitez pas à me contacter s'il vous faut de plus amples renseignements à ce sujet.
Syndicalement,
Alfredo Acrobati
secrétaire-trésorier
District des transports 140, AIMTA
<![if !IE]><![endif]>