SECURIGUARD – AIRSIDE ESCORTS LOCAL LODGE 16 – VANCOUVER
COLLECTIVE BARGAINING SURVEYS
Dear Brothers and Sisters:
We are pleased to advise the Membership that preparations for our upcoming round of
Collective Bargaining with Securiguard are underway. Your Negotiations Committee will be meeting internally in January 2018 to review the results of the Bargaining Surveys to
prepare/prioritize our Bargaining Agenda and develop proposals, following which, we will
schedule an information meeting with the Membership.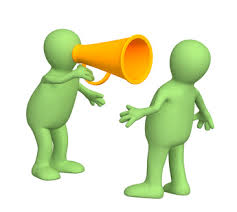 Your Negotiations Committee Representatives are:
 Abdu Adams
 Rouzbeh Daram
 Shakil Salaam
An electronic Collective Bargaining Survey is now available by email and on the Local Lodge 16 website at iamaw16.ca.
Surveys must be completed on-line no later than the end of your shift on Friday, January 5, 2018.
Your participation and input is greatly appreciated. Please do not hesitate to contact a Member of the Negotiations Committee if you require any assistance or have a question.
In Solidarity,
Tania Canniff, General Chairperson
Transportation District 140, IAMAW
<![if !IE]><![endif]>