IAM SCHOLARSHIP COMPETITION 2018
Dear Brothers and Sisters,
The Executive Board of Local Lodge 16 would like to advise the membership that the IAM Scholarship Competition for the 2018 calendar year is NOW OPEN.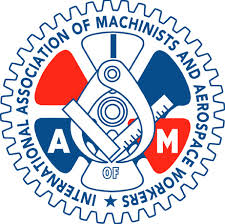 This competition is made possible by the IAM Scholarship Fund and is open to all IAM members and their children throughout Canada. Any members interested can obtain application packets at the Level 4 YVR IAM Office or online at goiam.org (https://www.goiam.org/news/2018-iam-scholarship-competition-now-accepting-applications/)
The CLOSING DATE for applications is FEBRUARY 23RD, 2018.
In solidarity,
Daniel Zamorano
Recording Secretary Local Lodge 16 IAM & AW
<![if !IE]><![endif]>