SUPERVISION, DIRECTION AND CONTROL
Dear Members:
Please be advised that International President, Robert Martinez, Jr., has advised
that the conditions which prompted the supervision, direction and control of Local
Lodge 16, have been corrected and that effective July 6, 2017, the supervision,
direction and control has been lifted.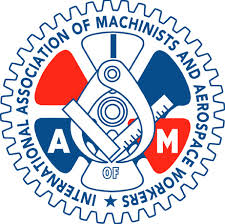 The Local Lodge may now be run as an autonomous Local Lodge in accordance
with our Constitutional Law and Policy.
I would personally like to take this opportunity to thank the membership and
leadership of Local Lodge 16 for the opportunity to serve as the Trustee and
Supervisor and for your commitment and support during this transition.
In Solidarity,
Tania Canniff
General Chairperson
Transportation District 140
IAMAW
<![if !IE]><![endif]>