AIRPORT PRE-BOARD SCREENERS CONFERENCE
Dear Brothers and Sisters,
The IAMAW will be having an Airport Pre-Board Screeners Conference in Ottawa on September 24th to 27th 2017. Local Lodge 16 will be sending two (2) Screeners from the Region and four (4) from the Mainland. The purpose of this conference is to discuss the concerns facing Screeners from across Canada.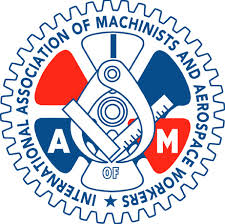 At this time we are accepting applications from members interested in attending. Please submit letters of interest, stating your full name, airport workplace and a brief explanation of your interest in participating.
Submissions will be received at the IAM Level 4 Office at YVR or by E-mail to the Recording Secretary at dzamarano@iamaw16.ca
The DEADLINE for submissions is 08:00 am MONDAY AUGUST 28th 2017.
In Solidarity,
Daniel Zamorano
Recording Secretary LL16
<![if !IE]><![endif]>